Ain Shams University won the best team performance, best actor and best Scenography at the Tangier International Festival of the University Theater, where the students participated in the festival which was held in Morocco from 22-28 October with the show "the wretched" winner of the first prize in self-sufficiency competition. The university won second place in the creative competition for the novel by Victor Hugo, published in 1862. Prof. Dr. Tamer Radi Advisor to the Higher Technical Committee and Head of Mission stated this.
He pointed out that the university team made an impressive performance and was crowned with Hassan Khaled's best actor award, Mohammed Zaky Best Scenography, as well as the Best Collective Performance Award.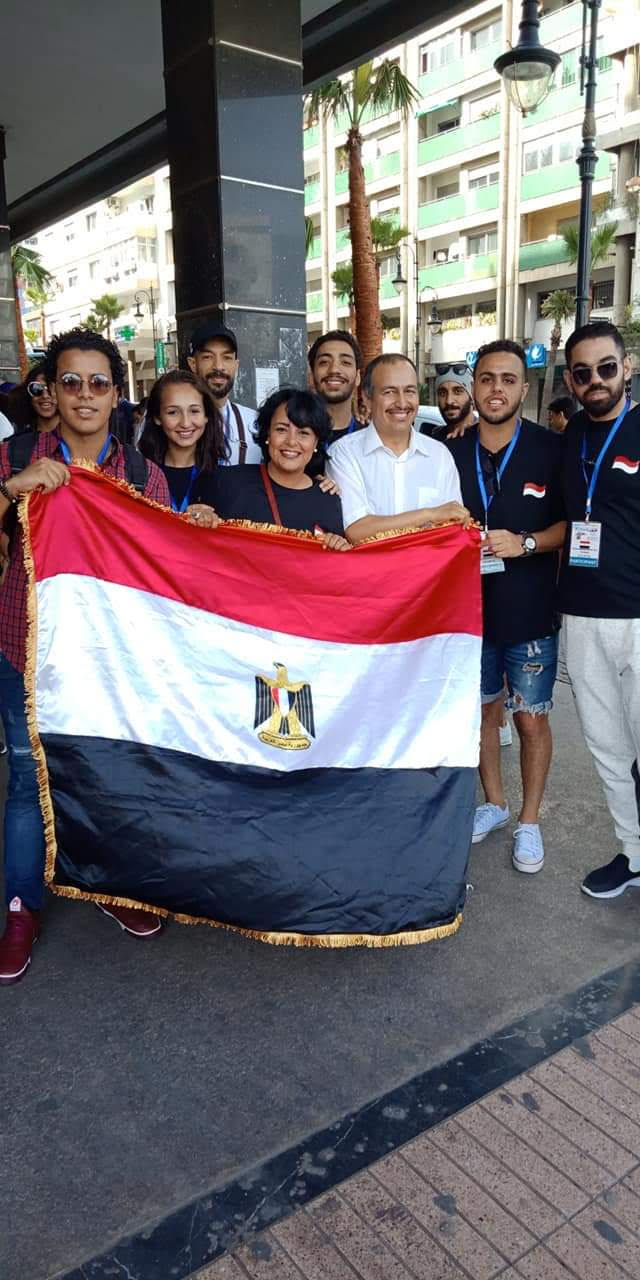 He added that there were theater groups from Egypt, Morocco, Saudi Arabia, Spain, Italy, Oman, Jordan, Tunisia and Palestine as guest of honor.
Twelve plays participated in the official competition. Teams from Tunisia University, National University of Success in Palestine, Jordan University, Yaounde University in Cameroon, the Shadow Theater of Italy, the University Theater of Ornessy, Spain, the Twilight Group from Oman and Taif University in Saudi Arabia participated.
The jury was composed of Moroccan actor Hisham Bahloul, president of the Moroccan Association of Dramatic Arts Professionals, Hassan Zeroual, director, Mr. Amin Nasser, and actress Hind Saadi.
The mission of the University included Mr. Mustafa Essa, Director of Technical Activity Department, Mrs. Fatima Mohammed Ali and Mohamed El Sayed from the Department of Artistic Activity, Ramdan Hussam, Technical Committee of the University Students' Union and the implementing directors Ziad Hani and Mohamed Zaki, who succeeded to make the presence of elite students and students on stage a realistic presence because of the convincing and professional performance of the representatives of students who have shown great abilities in the field of acting, and theatrical performance as a whole.