(Adhere to your dream whatever the obstacles, despair is the first signs of failure, money is a means and not an end) With these words, Engineer Samih Sawiris, Chairman of Orascom Development Company, started his meeting with Ain Shams University students, which was held under the patronage of Prof. Dr. Mahmoud Al-Meteny, Dean of Faculty of Medicine, Ain Shams University.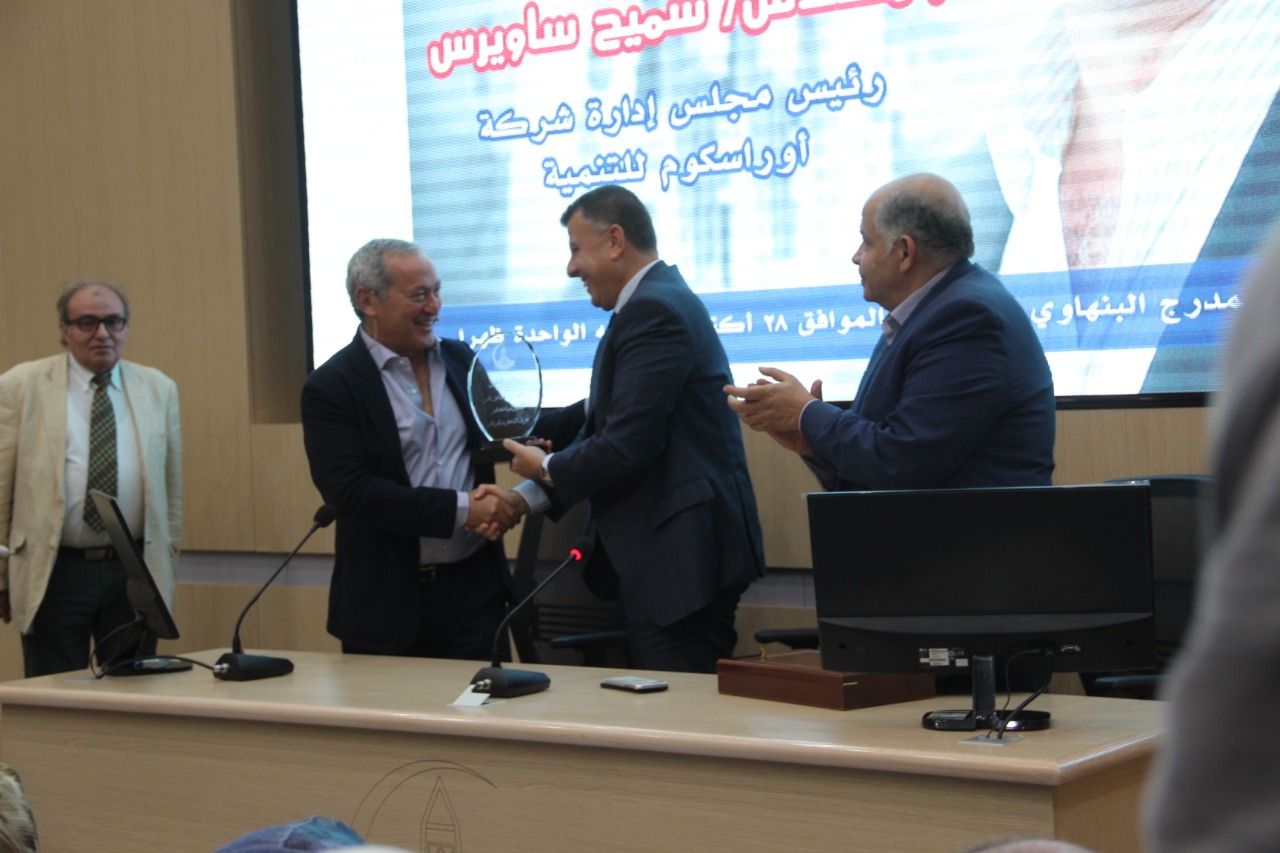 Engineer Samih expressed his great happiness to be among the future youth and builders of the homeland, stressing that he began his career with great ambition and make the maximum effort to achieve success.
He pointed out that his work in the field of tourism, real estate investment and resort construction came as a result of his passion for yachts and sea since childhood.
He stressed that he faced many crises and financial pitfalls throughout his life, especially at a time when tourism was affected by the unstable situation, but he managed to overcome them with determination and with the improvement of the conditions of the country, things are better than they were.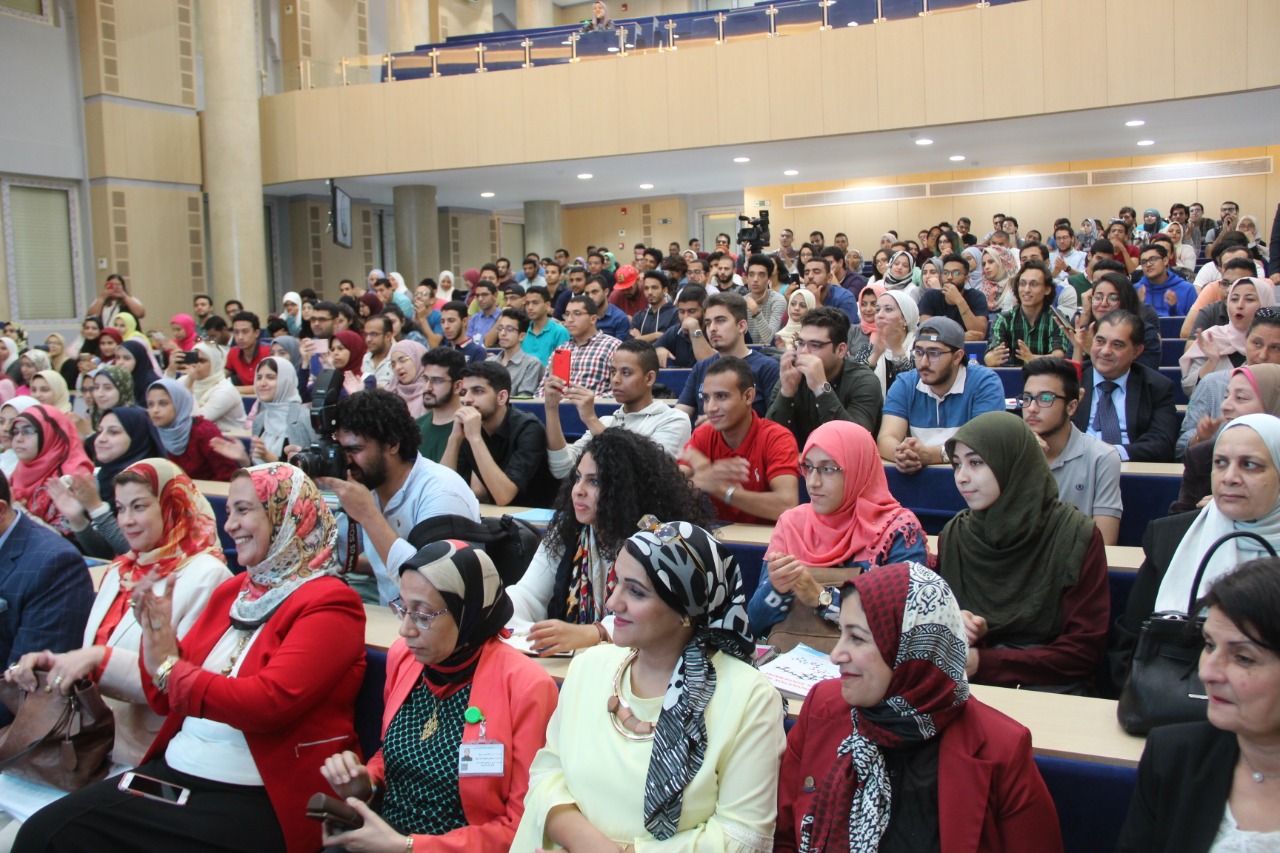 Prof. Dr. Mahmoud Al-Meteny welcomed the guest of the university, stressing that it is a model to be followed, which prompted the University and the management of the faculty to host it and benefit from its experiences.
He also praised the role of businesspersons in achieving the real development of Egypt and their support for the young elements of Egyptian youth aspiring to succeed.
Then the discussion was opened between Engineer Samih Sawiris and the audience.
This was followed by honoring Prof. Dr. Mohamed Al-Meteny to Engineer Sameeh Sawiris
Vice- deans of the faculty and a number of members of the faculty, administrators and students attended the meeting.