18 million beneficiaries of the various medical services provided by the University of Ain Shams University in various disciplines, "said Prof. Dr. Khalid Abdul Ghaffar, Minister of Higher Education and Scientific Research during the unveiling of a number of renovations in the Faculty of Medicine, Ain Shams University and Aldemrash University Hospital, accompanied by Prof. Dr. Abdel Wahab Ezzat, University President, Prof. Dr. Nazmi Abdel Hamid, Vice President for Community Service and Environmental Development, Prof. Dr. Abdel Nasser Sengab, Vice President for Graduate Studies and Research, and Prof. Dr. Mahmoud El Matiny, Dean of the Faculty. Medicine.
During his tour, Prof. Dr. Khalid Abdul Ghafar praised the pivotal role of the university hospitals in promoting the health system in Egypt. He pointed out that this role is linked to its success in raising the educational and medical level, community service and the efficiency of research outputs, thus making it an academic, research and integrated medical service system.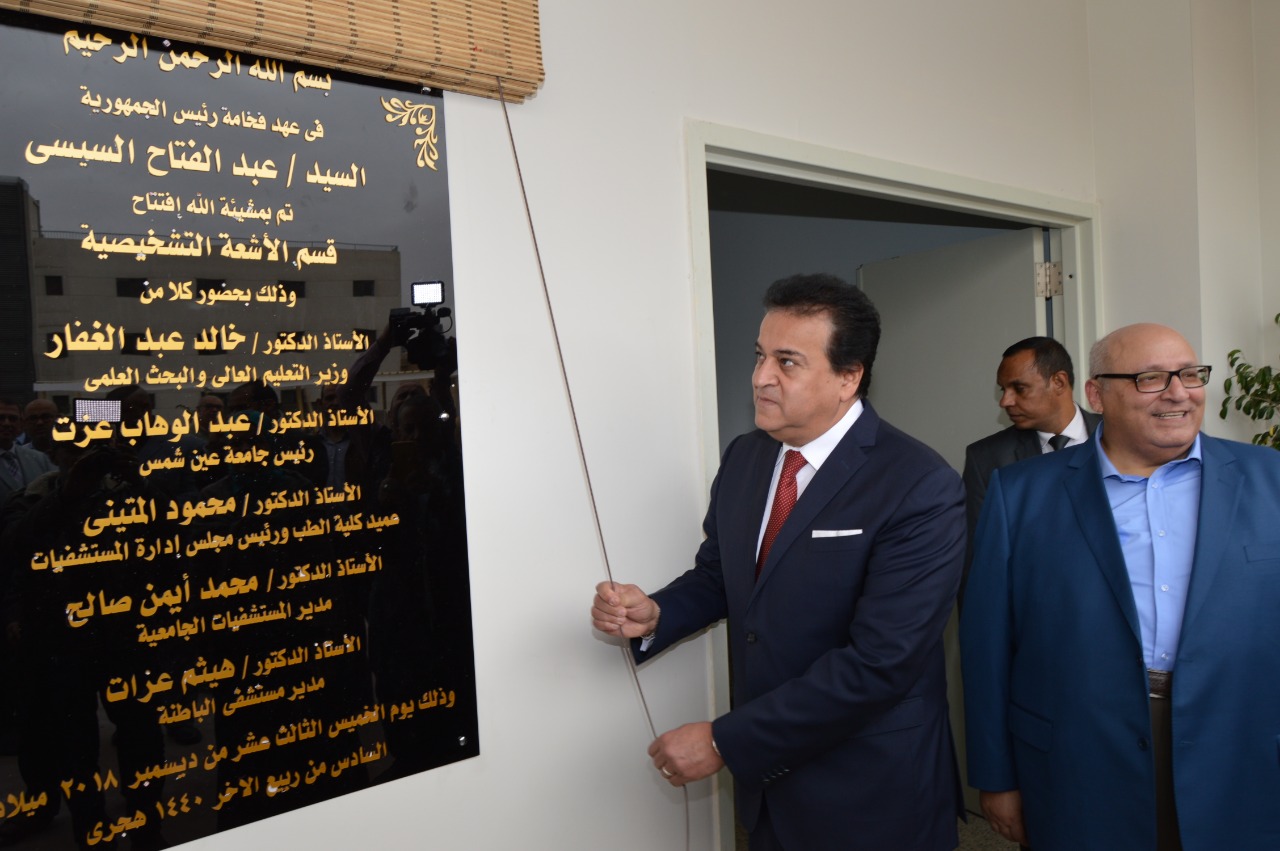 He also referred to the efficiency of the human cadres and the skill and training that has made it one of the best 400 medical schools in the world.
The Minister listened to a detailed explanation by the heads of units and sections of the university hospitals about the developments and renovations that included the hospital departments.
The inauguration included a number of units and sections including breast unit, obese unit, liver and pancreatic surgery department, central sterilization unit, new diagnostic radiology department (atomic scan, CT scan and magnetic resonance imaging), interventional radiology department. As well as the central unit for renal dialysis, as well as the quality unit, e-learning and scientific research, the new and old physiology department, the meeting room, the central computer lab and the Dr. Al-Banhawi campus in the Faculty of Medicine and the administrative building.
Prof. Dr. Abdul Wahab Ezzat explained that the University of Ain Shams seeks to apply the highest levels of international quality, to benefit the Egyptian citizen and keep pace with the state plans to achieve sustainable development.
Prof. Dr. Mahmoud El Metiny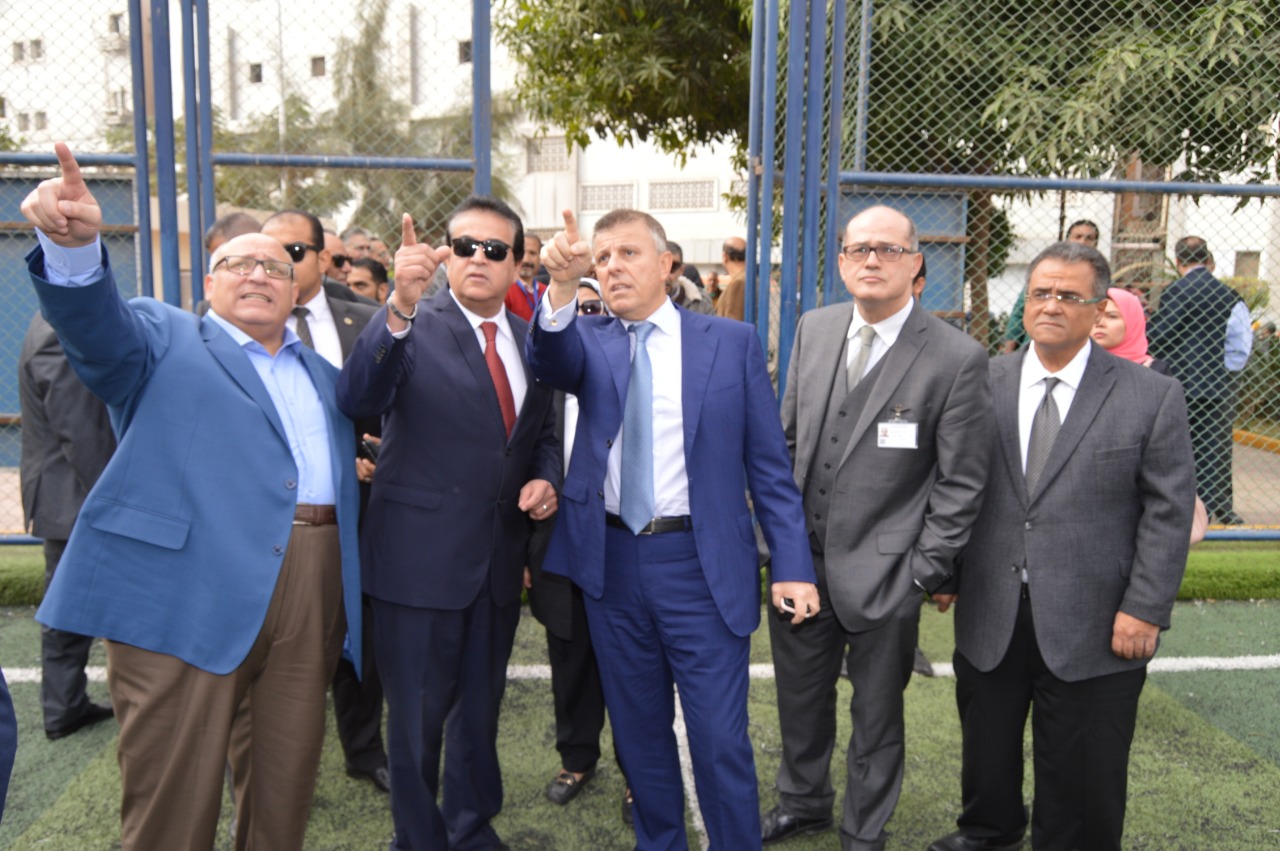 He added that our goal is to provide a perfect medical service, as well as serving the largest number of patients, as well as the success of Ain Shams University hospitals to reduce the waiting lists significantly. Stressing that there are still more developments and openings expected, including the hospital for the elderly, which is the first in Egypt and Africa and the new children's hospital and multi-floor garage.