Prof. Dr. Nazmi Abdul-Hamid, Vice-President of Ain Shams University for Community Service and Environmental Development and Prof. Dr. Khalid Kadri Dean of the Faculty of Commerce opened "Souk Al Khair" exhibition, organized by the Faculty of Commerce in cooperation with the Association of the Challenger of Disabilities and the initiative of "My hand is speaking".
Mr. Samir Abdul Nasser, Secretary General of the University and Prof. Dr. Jehan Rajab, Vice-Dean for Community Service and Environmental Development, Prof. Dr. Haiam Wahba Vice-Dean for Graduate Studies and Research and Prof. Dr. Hanan Hussein, Director of the Student Support Unit with special abilities and the supervisor of the exhibition, witnessed the opening.
Prof. Dr. Nazmi Abdul Hamid pointed out that Ain Shams University is keen to achieve social solidarity among different groups of the university community through the organization of such charitable exhibitions, which benefit the community as a whole.
Prof. Dr. Khaled Kadri added that the exhibition includes a large collection of clothes, bags, shoes, accessories, handicrafts and toys, which were collected by self-help of faculty members, students and administrators.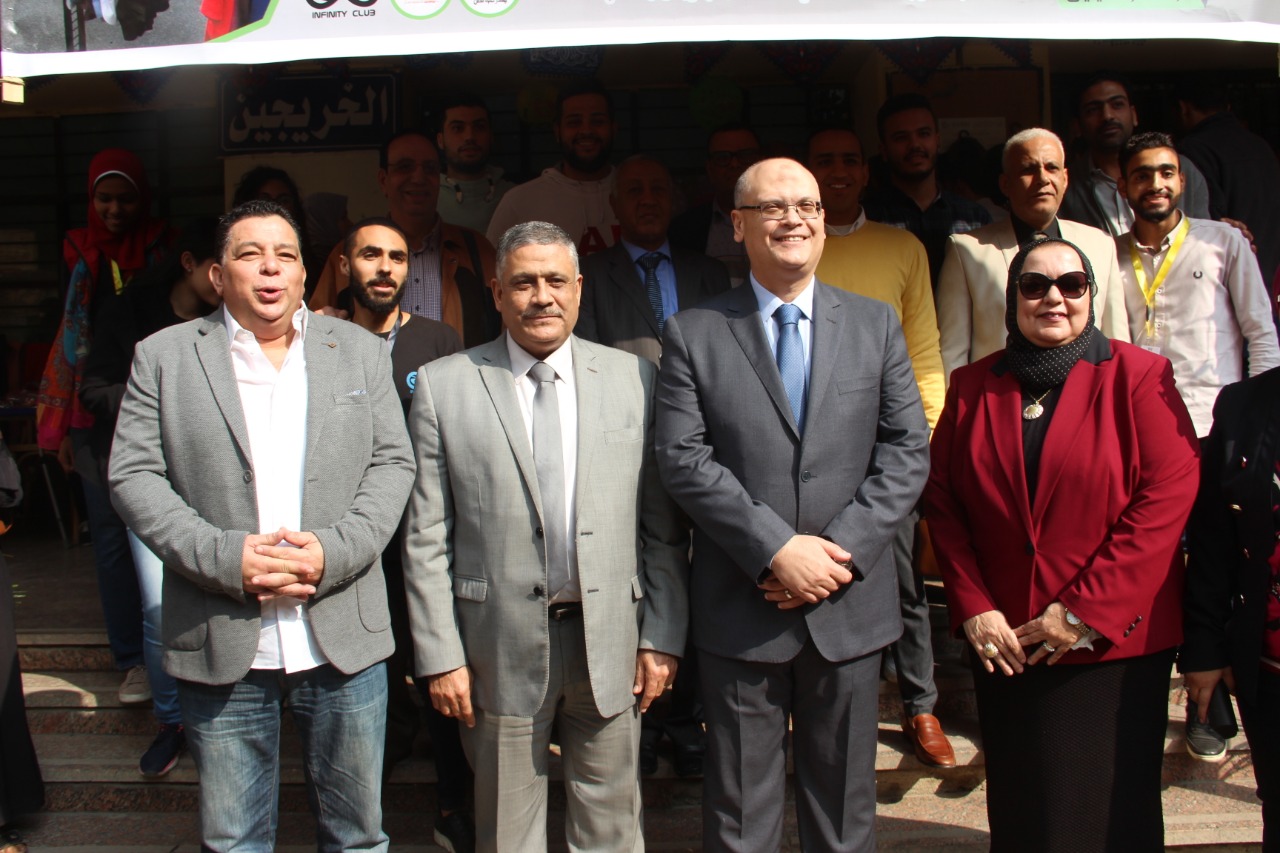 Prof. Dr. Gehan Ragab pointed out that the exhibits are sold at nominal prices and their income is allocated to support the unable students, pointing out that this exhibition is held annually within the faculty in the role of service and development of the community service sector and environmental development.
Mr. Samir Abdel Nasser stressed that the university is keen to establish more than a charity exhibition for clothing throughout the year and to be held in various faculties in order to serve the largest possible sector of beneficiaries, as well as the establishment of the exhibition campus in partnership with a number of civil society organizations.
Dr. Hanan Hussein explained that the exhibition includes more than 3 thousand pieces and the prices range from 5 to 20 pounds, pointing out that the "Infinity family" in the faculty had an active role in organizing the exhibition and went out in a decent way.